Even though it's March and I started this blog in february, I wanted to do a January wrap up. So here we are!
During January I managed to read 5 books. Yeah, I know, not so many. But considering the fact we were supposed to do a lot of homework because of our teachers don't consider students as humans, I can say I went okay.
Let's get into the books: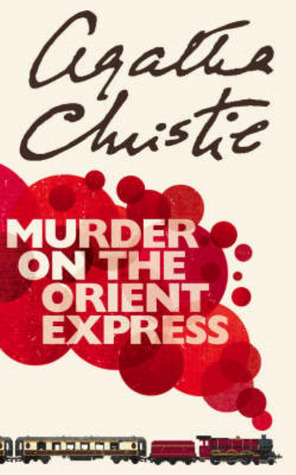 Author: Agatha Christie.
My rating: 3/5 stars.
✔
I would have never figured the solution out, it was such a GREAT plot twist.
✘ Despite everything, it was pretty much boring.
✘ MEHH. Disappointed by the writing.
✘ I am aganist the author who throws a lot of characters at the beginning of the book. It's a cruelty!
Title:
The Boy in the Striped Pajamas.
Author: John Boyne.
My rating: 3/5 stars.
✔
I have never read anything told by a nine-year-old
. But a book about holocaust told by a nine-year-old?? YEAH.
✘ Despite I liked the writing style, it was much more repetitive and questions are not answered.
✘ I DIDN'T CRY. EXCUSE ME, I have never seen this movie without crying, but the book?? Just no...
✘ Too short and I couldn't let myself care so much for the characters.
Title: La Belle Sauvage.
Author: Philip Pullman.
My rating: 4/5 stars.
✔
More books about His Dark Materials universe (or I'd rather say universes?), of course it was amazing!
✔
Let me repeat slowly: Philip Pullman is back with another book! Gorgeous writing included.
✔
I just loved Malcom and Lyra's bond! Malcom is my new cinnamon roll, if you didn't know. Kind, nice and lovely.
✘ Not so magical as Philip Pullman's previously ones, though.
Title: Voiceless.
Author: E.G. Wilson.
My rating: 2/5 stars.
✘
Confuuusing. A lot. Yeah, and boring too.
✘
Weak characters, plus flat protagonist.
✔
No love interest finally! The book didn't need it.
✔
Unique setting (New Zealand).
✔
Loved the message "I am not my illness" that this book contains.
Title: Vendetta.
Author: Catherine Doyle.
My rating: 4/5 stars.
✔
Such a refreshing topic to write a contemporary YA about: mafia!
✔
Give me a Luca Falcone because I CAN'T LIVE WITHOUT HIM.
✔
Woah, Italian.
✘ Woah, Italian written not so correctly and weird names (surely not Italian).
We are doneee! You can read the detailed reviews on my Goodreads (even if I am planning to post some on the blog too).
Which books have you read in January? Have you read these books? What do you think? I'm leaving you guys with this photo taken from my bullet journal, hope you read a lot of great books in March!
*photo from my first attempt of a bullet journal. If you can't read my handwriting then you are completely normal.