Title:
Simon vs the Homo Sapiens Agenda
.
Author: Becky Albertalli.
My rating
: 3/5 stars.
Release date: April 7, 2015.
So, I have been a little bit absent recently, as you may have noticed, because I was on a school trip. We went to Barcelona and it was awesome! I fell in love with the food (paella and chorizo forever in my heart), the sea, the people, the weather and the city.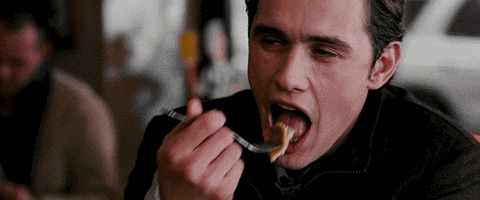 *source
In the meanwhile, I brought myself a book to read because, you know, readers are always preparated when it comes to leaving our place and having nothing to read. I have to admit I was seriously exicted to finally start this book and, yes, Simon vs the Homo Sapiens Agenda was the chosen one for this journey.
The movie comes out today in the U.S., while in Italy in the summer. Yeah, I am wondering the reason why too, my friend. Don't ask me why, but I was so sure it would have come out in April, so.
Let's finally get into the review. I know you are dying from knowing if I liked this book or not, aren't you?
Yeah, I'm sarcastic, guys.
"People really are like house with vast rooms and tiny windows. And maybe it's a good thing, the way we never stop surprising each other."
✔ It could be predicted, but the LGBT+ representation in this book is gold. We have two gays and one bisexual boy. Plus, because having a LGBT+ character doesn't make it already 'a good representation', I do think Albertally did a great job talking about, indeed, their sexuality; how they feel and surely about the coming out thing.
✔ Not only the representation connected with the sexuality occurs, but also there are some black people in the book, which is always something important to point it out.
✔ I just loved Simon's bond with his family, but especially with his sisters. I always get so exicted when families are an important presence in a book.
✔ The main thing is its fluffiness. This book is so cute and delicate, it is perfect for summer or just when you want to read something light.
✔ It was so funny, oh boy. I liked a lot Becky Albertally's writing style and I am sure this book won't be the last I'll read by her.
✔ My favourite character is, without a doubt, Leah. I related so much to her that it's natural she is my favourite. I am so happy Albertally is releasing another book about her in April. She deserves to because I'd really like to get to know her a little more.
Now you are going to discover my dark side reading my dislikes:
✘ I cannot say this is a great book because otherwise I will tell lies. From my point of view, this novel is a really cute one, but not as special as it felt to others. Apart from the great representation, I can't see a solid plot, nor that his sexulaity couldn't be a real plot, but I wanted more action. The book talks only about that and I simply expected it to be told in a different way. Okay, maybe I am a little bit disappointed. Just a little, though. I am okay with the fact that this book only felt okay to me, okay?? John Green would be proud, but Blue wouldn't.
✘ I didn't like at all how things turned out at some point. I can't really tell you anything because of spoilers, but a big something happened and I wasn't nor surprised nor happy. It sounded like the author was trying to make things differently to write a great plot twist, but she didn't make it. It all felt too forced and completely non-sense to me. So, of course, I was disappointed.
✘ The characters were just okay. Apart from Simon and Leah, I didn't enjoy how the other characters were designed. Too cliché and flat for me. I wanted more characterization and a little bit more of originality. If they weren't so cliché, they wouldn't be predictable as they apprently resulted.
Have you read this book or going to? Going to watch the movie first and then read the book or the contrary? I always try to read the book first, it's sort of my motto when it comes to this situation. The million dollars question: do you think they are going to change other things expect for the name? Let me know!